~How can I schedule an appointment?
-The ONLY way to book is on www.moshathestylist.com. I DO NOT BOOK APPOINTMENTS VIA TEXT, IG, EMAIL, FB, etc.

~I went to schedule online but it says your not avail Saturday, but I need an appointment for Saturday. Can I still come?
-NO. my available times and dates are listed online. if its not listed its NOT AVAILABLE. no need to text/call/email.

-I Found another stylist to do my sew in, but i was wondering can you just fix the closure/frontal piece or style it for me?
-NO. i do not wok over other stylist/or yourself work!

~How much is.........?
-ALL PRICING FOR ALL SERVICES INCLUDING SERVICES WITH HAIR IS LISTED ON THE BOOKING WEBSITE! in the "Appointments & Pricing" tab. please READ EACH SERVICE AND SERVICE DESCRIPTION.

~I need to schedule an appointment but im not able to pay my deposit at the time of booking. can you hold my appointment please?
-NO. I do not hold appointments without paid deposits.

~What's your availability ?
-my complete schedule is listed on my booking website in the "Appointments & Pricing tab"

~This is my first weave, what should I do, what hair do I need etc? Im unsure which weave will be good for me, what should I do?
-schedule a consultation on the booking website or email me ighairabove@gmail.com

~ What should I do to my hair prior my appointment, do I need to bring anything? how should my hair be etc.?
-Once you book online you will receive a confirmation email WITH ALL DETAILS!

~Do you supply hair? If so, how much?
-YES I DO, All pricing is listed on the booking website

~Do you do Caucasian, white, asian Hispanic hair?
-Yes I work with all types of hair!

​-I have a few questions can you call me?
-Sure, schedule a consultation online and i will call at that designated time

-What is Private Appointment ?
-Private sessions is just me and you. u come in we start right away. no one else will be present during your appointment. ideal for clients with alopecia etc.


Powered by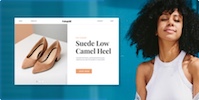 Create your own unique website with customizable templates.